Transcendental Meditation and Health
Many doctors and health professionals practise Transcendental Meditation themselves and recommend it to their patients.
You can read questions and answers with doctors, on a wide-range of medical conditions throughout these pages. Randomised controlled trials directly comparing Transcendental Meditation with other programmes have found that it is more effective in bringing about sustained long-term relaxation and reduction of stress hormones in daily life, and in promoting a healthy long life.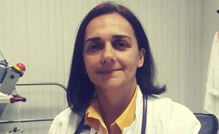 "TM je jedina meditacija za koju je naučno dokazano da snižava krvni pritisak."
"Tehnika Transcedentalne Meditacije je dragocjeni dar čovjeku, sačuvan od vremena Veda. Omogućava nam da očuvamo i unaprijedimo zdravlje, da ubrzamo razvoj i napredak. Pokazuje nam najvažniji put, put unutar sebe, ka najsuptilnijem dijelu našeg bića, otvara nam vrata ka Sopstvu, a tamo možemo naći odgovore na mnoga pitanja koja sebi postavljamo. Tamo možemo naći i isceljenje.
Bogatstvo, znanje koje tražimo je već u nama skriveno, čeka da se probudimo, uzdignemo, razvijemo svijest i otkrijemo ga.
Mnoga naučna istraživanja potvrđuju dobrobiti ove tehnike na prevenciju i tretman različitih bolesti. Faktori rizika za kardiovaskularne bolesti kao što su stres, hipertenzija, zavisnost od nikotina, kao i disfunkcija autonomnog nervnog sistema, insulinska rezistencija i dr. značajno se smanjuju sa praksom TM, što je ovu tehniku uvrstilo u nefarmakološke metode prevencije i liječenja kardiovaskularnih bolesti.
Zahvalna sam što sam imala priliku da je naučim prije 23 godine. Dragocjeno mi je iskustvo beskrajne slobode i smisla koje sam dotakla zahvaljujući ovoj tehnici transcediranja. Pomogla mi je da bolje upoznam i razumijem sebe i druge, da otkrijem radost, da se ljepota nalazi u oku posmatrača i da spoznam da se univerzalni lijek nalazi u nama, u našem srcu, a zove se ljubav.
Želim da i vi to otkrijete, potvrdite i da ga zajedno stvaramo u što većoj kolčini. Na taj način, bolesti će nestati i čitavo društvo će uživati u savršenom zdravlju."
Mr med.sci. dr Andrijana Mirković-Kostić
Specijalista kardiologije
Ponovo uspostavite ravnotežu i normalno zdravlje
Poslednji zdravstveni trendovi neprestano nam nude najnovija rešenja za zdravlje. Ali postoji veoma jednostavan ključ ka sveopštem dobrostanju: dozvoliti unutrašnjoj inteligenciji tela da učini ono što može ponovo uspostaviti ravnotežu i dobro zdravlje. Odmor dopušta prirodnim isceljujućim mehanizmima tela da deluju u potpunosti. Kada nemamo dovoljno dubok odmor, telo je sklono da slabom funkcionisanju i pojavljuju se problemi povezani sa stresom. Procenjuje se da je 80% odlazaka lekaru zbog problema povezanih sa stresom. Transcendentalna Meditacija obezbeđuje stanje temeljnog odmora koji prirodno rastvara čak i duboko ukorenjen stres i umor, i na taj način potpomaže podmlađivanje tela i poboljšava rad mozga.
Od boljeg zdravlja do ličnog razvoja
Transcendentalna Meditacija je opuštanje ali i mnogo više od toga. To je jedinstvena kombinacija dubokog opuštanja sa proširenom svesnošću. Ovo stanje "odmorne budnosti" odvaja Transcendentalnu Meditaciju od ostalih tehnika opuštanja i aktivnosti za oslobađanje od stresa kao fizičko vežbanje ili muzika. Nakon meditacije, TM meditanti prijavljuju da se osećaju mirno, bistro i energično, približno kao što se osećaju najboljih dana. Transcendentalna Meditacija može pomoći da se to iskustvo stvara tokom čitavog dana, svakog dana. Transcendentalna Meditacija može biti korisna kod širokog spektra stanja koja se obično povezuju sa stresom, kao što su migrena, čirevi, visok krvni pritisak, angina, astma, anksioznost, nesanica i neumereno konzumiranje alkohola, cigareta i narkotika. Pomoću dnevnog praktikovanja Transcendentalne Meditacije, razvija se zračeće zdravlje unutar uma, tela i emocija, vodeći ka većem uživanju, sreći i uspehu.